New at IBEX Payroll: Departmental Switch!
A couple of weeks ago we released Scheduling's New Filter Tool, and since then we've gotten tons of feedback about how much scheduling has improved.
Well, this week we've got yet another scheduling enhancement that will Knock. Your.SOCKS OFF!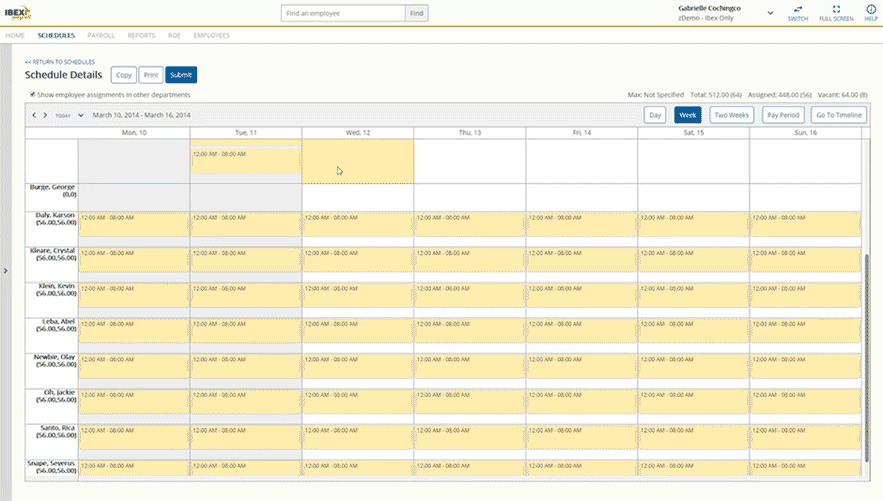 As of today you can now switch the department of any shift!
When creating or editing a shift, the new Department field allows you to switch a shift to any department so long as you have access to the department, and the employee's work assignment enables them to work there.
There's no more need to exit your current schedule and switch to that of a different department just to assign a single employee's shift somewhere else.
You can even make multiple last-minute department switches all while staying within a single schedule view!
Try it out right now and let us know what you think by emailing feedback@ibexpayroll.ca.
And as always if you have any questions or concerns, or if you need help finding those knocked off socks of yours,  please call us at 1-866-884-3451 or send us an email at alpinecrew@ibexpayroll.ca.