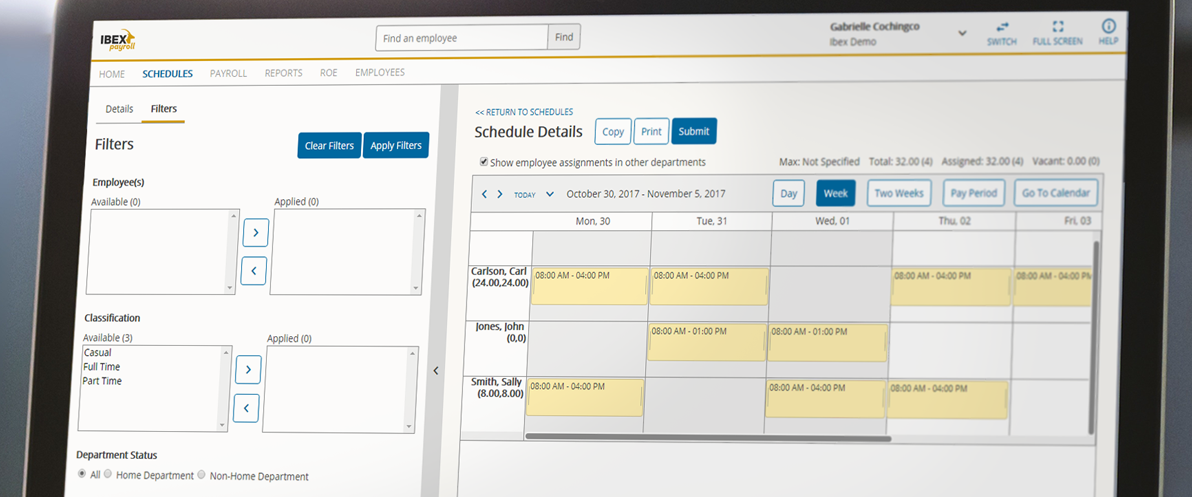 New at IBEX Payroll: Schedule Filters!
To keep things organized, scheduling in the IBEX Payroll system is centered around individual departments. Now generally this works great, but for really large departments, simply viewing a schedule or editing a shift means:
Sorting through a scheduling page that's jam-packed with more clutter than you need.
Waiting on a loading screen that takes too long.
Well starting today, scheduling has a new trick up it's sleeve:
Introducing Scheduling's new Filter Tool!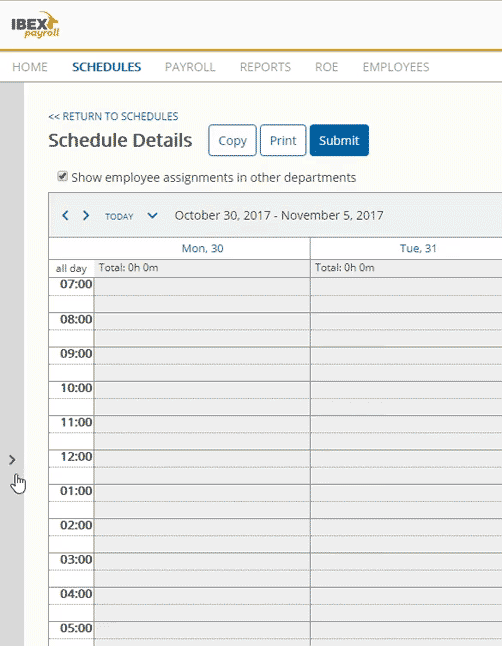 When viewing your schedules, you now have the ability to load only the shifts and records you need. Filter by Employee, by their Hour Classifications, by Department Status, and/or by shifts in the current period. See your schedule the way you want to. Simply input the filters you want and voila –  a schedule view that's customized exactly the way you want it.
These filters will stay active and apply to any schedule till you decide to edit or remove them, so there's no need to worry about entering new filters each time.
And the best part? Along with viewing your schedules your way, using the filter tool helps clear away all the unnecessary clutter that slows down loading and upload speeds. This means that anything schedule related, like creating schedules or making simple edits are now faster than ever before!
These filters are live and ready for use, so give them a try and let us know what you think! Send us your thoughts by emailing feedback@ibexpayroll.ca , and as always if you have any questions or concerns, call us at 1-866-884-3451 or send us an email at alpinecrew@ibexpayroll.ca.