New Emergency Wage Subsidy
Last week, the Canadian government announced the new Canada Emergency Wage Subsidy (CEWS), and later further details were released including confirmation that the Temporary Wage Subsidy (TWS) is still in effect.
The table below outlines both programs but some key things to consider are:
we are able to set up and support the calculation of the TWS on your payroll starting within the next week
the TWS may impact the potential amount of money received from the CEWS
you will need to initiate the application for the CEWS, we cannot do this on your behalf, however we are happy to answer questions that you may have about it.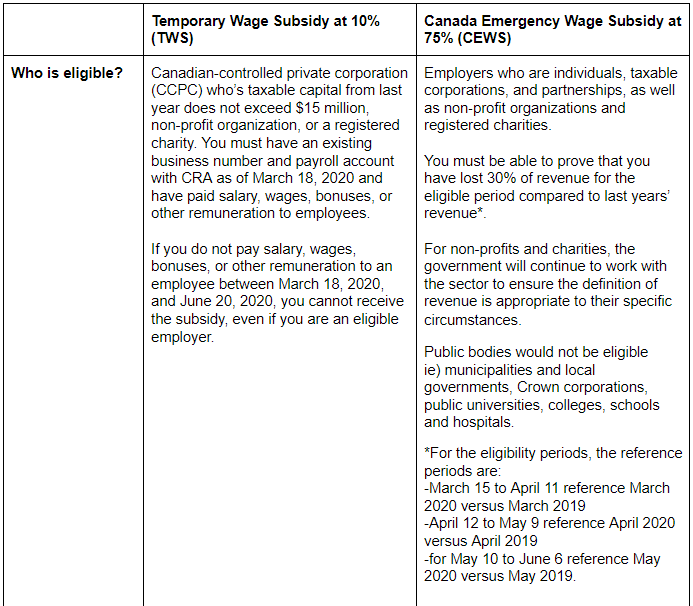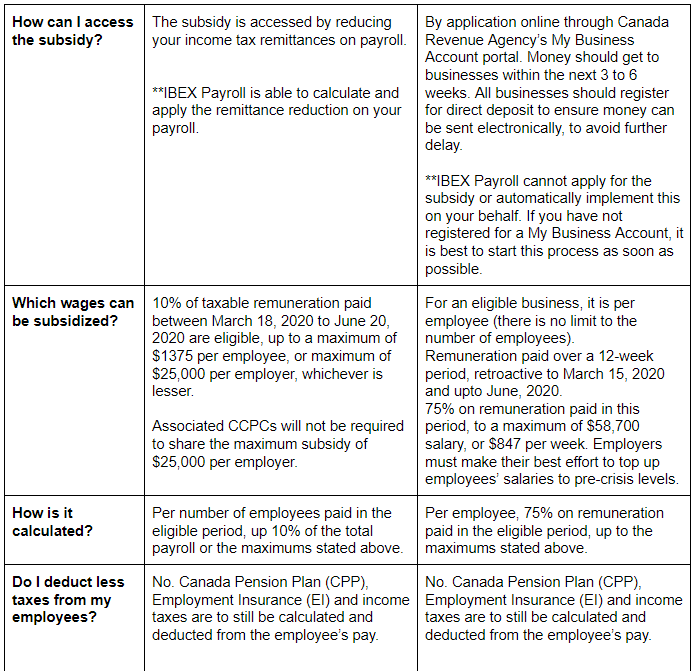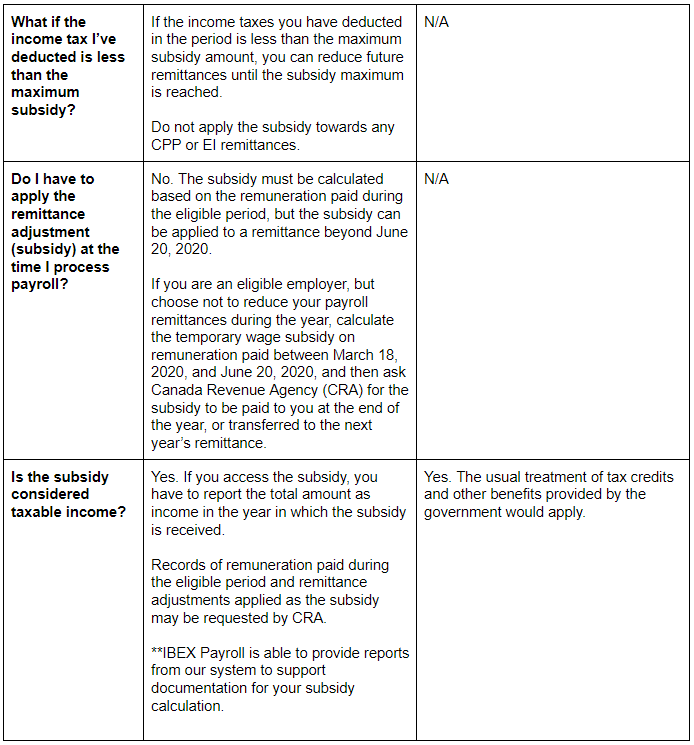 Some important notes about how the subsidies interact with each other and with other government benefits are as follows:
If you claim the TWS and also receive the CEWS, any benefit from the TWS for remuneration paid in a specific period would generally reduce the amount available to be claimed under the CEWS in that same period.
For the Canadian Emergency Response Benefit (CERB):
An employer would not be eligible to claim the CEWS for remuneration paid to an employee in a week that falls within a 4-week period for which the employee is accessing the CERB.
Please click on this link for more information about the CERB.
Please visit this link for more information about the TWS.
Please click this link or more information about the CEWS.
A final note regarding the CEWS, employers would be required to repay amounts paid under the CEWS if the government discovers they do not meet the eligibility requirements and pay their employees accordingly. Employers that abuse the program with offenses such as fraud may be subject to penalties that may include fines or even imprisonment.
Things are very fluid during these times and we anticipate this will continue. We thank you for your partnership and cooperation as we continue to give you unwavering support through these times.
Stay well,
The Alpine Crew