A time saving trick when recruiting new staff
When people are being interviewed for a job they are putting their best foot forward.  If they fall flat on their face during the recruiting phase it would be insane to make excuses for them and hire them anyway, would it not?  I recently experimented with sending a quick email to any candidate whose resume passed initial screening.  The email was actually a secondary screening test.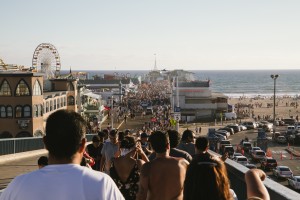 It had two questions:
1) Do you have a LinkedIn profile?
2) A customized question based on the person's resume.  For example, for someone with no current job listed on their resume, it asked if they were currently employed.
It was amazing to see how many people "failed" this screening test.  They either did not answer both questions or they had obvious grammatical or spelling errors in their reply.
We were not too concerned about the actual answers as long as they made sense and were well written.  The test was basically "can you answer an email properly?"
This test quickly eliminated several people from the screening process.  We were all surprised how poorly some people put their best foot forward. That being said many people did in fact pass this secondary screening test leaving IBEX with a great pool of candidates and a new trick to help us get to the best people faster.