An essential list for making final hiring decisions
This is not a list to forward to your HR Department. This is a list for you to consider when it is down to the final selections for people who will join your team and work for you.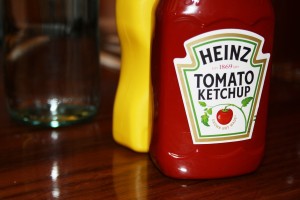 Bill Johnson, CEO of Heinz from 1998-2013, had his own scorecard for evaluating potential new hires. Like almost all successful leaders, Johnson took a major interest in who the company was hiring. This was especially true when it came to senior executives that he would work with and who would lead the company into the future.
Johnson's scorecard for evaluating potential new senior hires:
Chemistry – I must be able to connect personally with them on some level.
Commitment – I must be able to commit to them and they must be able to commit to me.
Coachable – I must be able to pass on learning and shortcut the time it takes to develop them.
Ego under control – Are they prepared to address any problems they have? If they are thinking about their next job, they will fail. They must be able to focus on the job they have.
Requisite intellect – They must have the intellect to work at the required level for the job.
Notice that while intellect is important, what your "gut" says about this person is even more so.
Hiring people for your team is not something you rely on HR to do; great managers and leaders take a very active role in deciding who joins their team.