Don't post the job when you already know
You have a job opening at your organization and there's a person already working in your organization who would be perfect for it.
So you post the job internally and externally as per your organization's process. You get many applications; it seems everyone wants the job.
But your top candidate doesn't apply.
What do you do?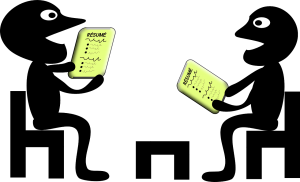 Simple. You take the target person aside, tell them they are the one for this, you want them to apply and you guarantee they will have a very good chance to get the job.
What if they don't want the job?
You explain to them the potential you see in them. You discuss the merits of the job, how they will grow as a person, how happy you would be to see them succeed at the next level using the strengths you see in them, and you promise your support and counsel.
…and the next time you have a job opening where you already know who the right person for it is, don't post it. Accept the forgone conclusion, recruit the person you want and hire them.
Put people over process: it's what great leaders do.