How to treat a working mom
Women are the backbone of many organizations.  But all women are not created equal.  The woman I am talking about is committed to her job AND to her success as a mom.  She wants to have it all.  She wants to feel appreciated for the great work she does and she wants to make no compromises when it comes to her kids.
She is one of the most prepared for the staff meeting, she does unpaid overtime all the time after her kids are in bed (time that you have no idea about) and most important of all, she comes to work on a mission to make her kids proud; to bring home not just the money that the family needs, but the self-esteem that a job well done can provide her.  She is one of your best employees and could likely do your job pretty darn well one day, when her kids are a little older.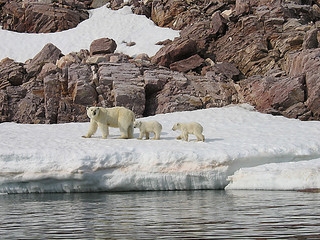 If you ever give her a hard time about needing a few more sick days than the average person, if you ever put her in the same category or say the same words to her that you say to the 22 year old party girl that has a hard time on Mondays, shame on you.
Great employees come in all shapes and sizes.  This particular star employee takes a few more sick days and has a few more late mornings than some of your other stars, but she also brings a unique and balanced perspective to the workplace that your organization needs.  Any organization still stuck in the old mindset that the best employees never need a sick day is going to find it increasingly difficult to operate as our workforce continues to diversify over the next 20 years.
They say it is dangerous to get between a mother bear and her cubs.  Do you really want to go there?