IBEX Delves into History!
Spence Yarnell Head of Spreading the Herd Word
Your eyebrow rises, you're intrigued. (Or just trying to put off work for a few more minutes.)
How can IBEX do History? You think. And then it hits you: Was this just a gimick to get me to click on– But wait! I assure you this is about history. Better yet, it's about payroll history.
Our devious and decorated designers have done it again! A new report is available for Everest and its got the low-down on employee payroll history, with the unique and original title: The Employee Payroll History Report.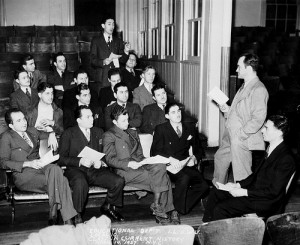 The report offers all payroll related information for a single employee for a set period of time.  Basically the report  shows one or more pay runs and the payroll calculations that were made for that employee, including information about EI rates, vacation rates, compensation and prorated taxes, CPP and EI in each department where the employee worked. All cool facts certainly eligible for trivia at the Christmas Party! This report is useful because it packages the info with respect to a single employee. So anytime you need some info about payments on one particular employee you can use this report to find that data in a flash!
The beauty of a report like this and all our reports really is the fact that the information is in your hands. Since Everest  is completely online this means the data can be yours at anytime, putting the power and information in your hands. This is your payroll information, why should you pay for it?
It's pretty cool, we know.
Want any other cool features? Want more information on a certain part of the system? Want me to talk about the moon?
Comment.
Goatbuzzter out.