Need a morale boost to keep you going in your leadership position?
I own my own company.  Like most entrepreneurs, I have no real boss.  Nobody ever pats me on the back and tells me what a great job I have done.  Despite this, I love what I do and feel very self-motivated.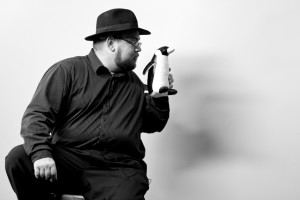 I sometimes wonder why I feel good about what I do.  I will never change the world, I will never be famous, and I will never be mega rich. Yet I generally find what I do as a leader incredibly rewarding and that feeling grows every year that I keep on doing it.
Every once in a while someone says something simple in a way or with a perspective that moves us deeply.  If you are in need of some inspiration to keep you going as a leader give this Ted talk by Drew Dudley a try.  I think he has done a great job of putting what motivates me as a leader and a manager into a short powerful message and he provides a few laughs along the way for good measure.
If you don't have 6 minutes to watch this, let me summarize.  Being in a leadership position is an opportunity to change someone's life.  Drew Dudley calls on all of us to celebrate leadership as the everyday act of improving each other's lives.