New employee to senior management, "Beware of my growing discontent."
By Darryl Stewart, Head of the Herd
As I begin my new job in your organization, it is most important to me that I know what is expected of me and that I have the right training, tools and equipment to do my job.
As I settle in, it matters most to me that I am good at what I do and that others agree, or at the very least someone I know and trust thinks I could be good and is helping me get there.
During these first few stages of my career in your organization, I don't care too much about mission statements, if my opinion is considered, or whether my co-workers are committed to doing great work like I am. I just want to prove I can fit in and I want validation that I can.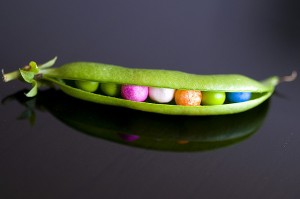 Once I have climbed this far, I am a bit cocky. I am feeling good about myself, I realize there are other places that would now want to hire me and I start to ask if this is really the place for me. Suddenly, I start to care if anyone cares about my opinion, I start to care that a few of my co-workers are doing a terrible job and that no one is dealing with it and I start to notice that our organization does not really live up to its mission/purpose statement.
A great front line manager keeping tabs on me will notice the shift in me from working hard to fit in, to understanding my value and starting to care about the bigger picture. A great front line manager will coach me through my concerns and help me understand some of the realities of the field and the job environment and validate my concerns.
In the end it is the big boss and his/her team that needs to ensure that our organization lives up to its mission/purpose, that the culture of our organization does not put up with sub-standard performance from employees and that my opinion seems to count to more than just my immediate manager.
I want to feel like I belong here and if I don't I am going to take my training, my experience and my passion for this job and go somewhere else just when you are starting to really like me.