One thing at a time
Whatever your field, whether you run a group home or a bridal salon, things can pile up quickly.  These things can be tangible like emails to be read or bills to be reviewed or they can be intangible like an issue with a client that needs to be resolved.
The truth of the matter is that we can only do one thing at a time and most things can wait.  So why torture ourselves by pretending otherwise?
Stop for an hour or two and get off the treadmill.  Go through all your emails, delete all the junk and write down the action items that you need to follow up on.  Do the same thing with the issues in your head, the things you are worrying about.  Write them all down.  For each issue, figure out and write down the next action item you need to do to move the issue along.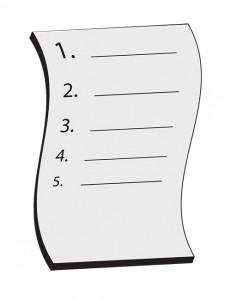 You now have a whole bunch of action items to pick from.  Pick one and do it.
The process of cataloging all the things you need to take action on takes a load off of your mind and allows you to focus on the task at hand instead of worrying about what you are forgetting about.  Making the list will make you feel better.
The act of completing a discrete task is satisfying; even when there are many other things still undone, getting just one thing done will usually give you a nice lift.
Now go back to the list and repeat.