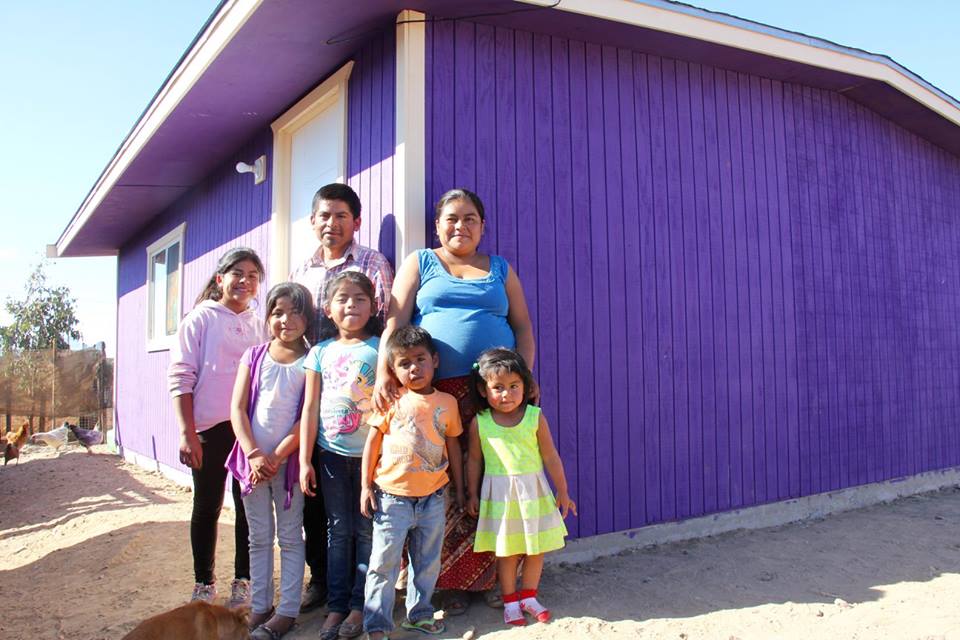 Putting your worries aside and living more in the moment
This past holiday season, my family and I traveled to Mexico for a somewhat different kind of winter vacation. We helped a hard-working family experiencing poverty build a house for themselves. This was an eye-opening experience. We saw real poverty up close and personal. People living with no power, no running water, and no sanitation other than an outhouse and a 45-gallon drum of washing water. The family had a mother, a father, and five children from two- to 12-years-old. The parents were providing all they could for their children and working very hard to keep them all in school. The situation seemed tenuous – with no savings and very little income, the family will always be on the brink. A health issue in the family, a funeral, a fire, or a theft of any of their few possessions could set them back months or years. Thanks to the group we joined, they now have a dry concrete floor, a door that locks, and a solar panel so the kids can have light at night to study. A step ahead for sure, but I am still worried for them.
One of my biggest take-aways from the experience was the joy we saw there. The children were happy; the parents were kind and caring. I don't think I have ever met a better behaved and more care-free group of siblings. The parents, too, were kind, curious, and happy.
The best example I can give of this is the tour the mother gave us of their old house. It was not much more than some pallets with plastic over the top and a dirt floor. Despite this, she was happy to show us around and the kids were happy to show us their things and where they each slept. It was not a cause for shame; it was just the way it was. Once the tour was over, we all carried on playing games and joking around.
The message? There is room for more joy in life. If these people – with all their worries – can live in the moment, grasping good moments and enjoying them fully, then surely I can, too. As a workplace leader, I can also bring this mindset to bear and work hard to help everyone see the best in what we are doing together, to celebrate our accomplishments, and to make the most of our time together in pursuit of a common goal. I can set the example that makes this happen. This does not mean ignoring the harsh realities we have to face. It just means stopping to smell the roses more often. There will always be more to worry about. This family taught me to slow down and insert a little more joy every day.
Enjoyed this week's blog?
Subscribe to the IBEX Payroll Leadership Blog for great tips and insight right in your inbox! We publish new leadership and employee engagement content every week !!