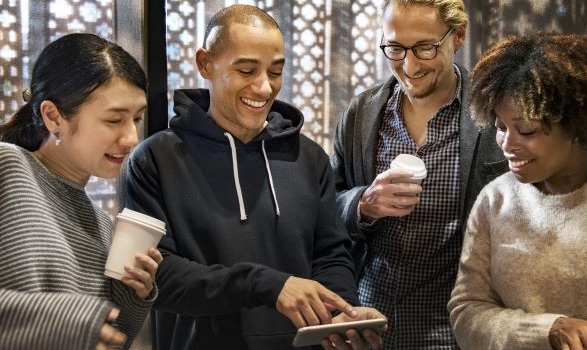 Show you care for people
You walk into a busy doctor's office five minutes early for your appointment. You go to the registration desk to report in. You say in a friendly voice: "Marci here for Dr. Reilly." You get a look that says, "how dare you interrupt me!" and you are summarily told to "take a seat and the doctor will be with you shortly."
As you sit down, you feel uneasy about how you were just treated, and you are somewhat worried – given all the other people in the waiting room – that you might not be done in time to pick up your kids.
A half-hour past your scheduled appointment time, you are still waiting and, given the progress in the room, it looks like you will be at least another 15 minutes. You must pick up your kids in 30 minutes and this means you need to leave in 10. You go to the desk to let them know your situation and you are told: "If you leave now I can't get you in for at least another week."
We have all been through this type of situation. I find it very hard to control my angst when people seem this uncaring. Why? Because it is so easy to change a situation like this from bad to good with just a change in attitude and actions. Sure, the doctor only has so many hours in the day and things will run late sometimes, but the way in which we handle the situation can make all the difference in the world – a way that keeps everyone's stress under control and everyone's dignity intact.
At IBEX Payroll, we call this attitude "Show you care for people". It's our first core value.
What if the person at the reception desk had greeted Marci with a warm smile and hello, and used her name back at her? It could have been different if "Marci here for Dr. Reilly" was followed by "Hello, Marci. I am Sean, Dr. Reilly's assistant. Welcome. Dr. Reilly was called away to the hospital this morning and is running late by about 45 minutes. He will see you today if you can wait though. Will that be ok?"
You can assume that the exchange following this friendly informative opening would have gone much better than in the first case. Perhaps Marci would have left right away and saved everyone the time; perhaps another patient would have volunteered to let her go first. Who knows, but it would have gone better than it did. It may have even put a smile on Marci's face to be treated so uncharacteristically nicely in a doctor's office.
The basic principle in "Showing you care for people" is thinking about the person you are dealing with before you think about the transaction that is about to happen or the rules you need to follow in the performance of your work. Before any of that, put yourself in the person's shoes and treat them as you think they would most like to be treated in that situation. Be a person first, show you care for them, and make a human bond before you go any further.
There is a lot of talk about respecting human rights in our society right now and there should be. For us at IBEX Payroll, this means treating everyone with respect and showing them we care about them as a person before we get down to business. In our business – which involves making sure people are paid correctly, at the right time, and in compliance without about 28,456 rules and regulations – we have come to be known as a friendly, caring bunch to deal with. It is not because we break any of these rules. It is because we show we care for people, before we do anything else.
Enjoyed this week's blog?
Subscribe to the IBEX Payroll Leadership Blog for great tips and insight right in your inbox! We publish new leadership and employee engagement content every week !!