The Deal with Coaching
Many people in the work place today are more knowledgeable and have greater expectations around job satisfaction at work than their predecessors, even though their work ethic may not be the same, generally, as those in the past.
Suck it up and get over it!  There is still a great method to get the results you need.
The key is a coaching mentality.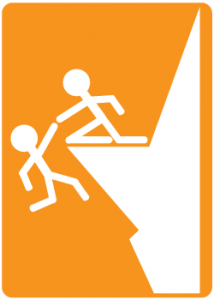 In return for creating a coaching mentality, you can expect your team to provide you and the organization with better results through improved productivity, higher initiative, increase involvement, enhanced customer service (read: be nicer to everyone) and reduced turnover.
No other method will deliver it.  If you do not adopt a coaching mentality your organization will always be relegated to mediocrity on the job satisfaction front.
Coaching, done properly, ensures:
Support
Care and Compassion
Direction
Training
Resources
Attention to people's needs and concerns, and sharing their successes is a big part of coaching.  How can this happen with the typical 6-12 month performance review cycle?
If you don't have a coaching program in your organization, but you do have some of the good things I describe above going on, I can guarantee you will find a manager doing their own informal coaching.  Great managers do this instinctively.
Some of my previous posts on coaching:
The Unexpected Bonus of Coaching your Staff
My best #1 employee engagement and management tip
The coaching cycle part two: real life coaching sessions
Happy coaching!