The Management Megaphone
By Darryl Stewart, Head of the Herd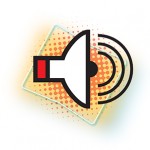 When you are the manager your words and actions are amplified.  Your team takes cues from you and your attitude has huge impact on those around you, likely way more than you realize.  You have way more influence than you think you do.
Ever wish you could go back to being a teenager again?  Have you ever thought, "If I only I knew then, what I know now I could have had so much fun."?
Consider that you may be in that same situation right now, but the fun you are missing is the fun of fully using the management megaphone to transform your team's experience.  The power is yours.