The side effect of engaging leadership
I found this simple list describing engaged doctors in an article by Craig Kamins of Gallup:
loyal to the organization
willing to put forth discretionary effort
willing to trust and cooperate with others
willing to work through challenges
willing to speak out about problems and offer constructive suggestions for improvements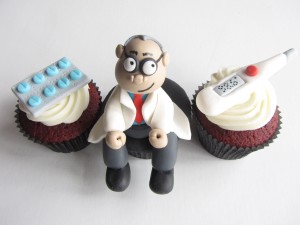 The author in this case concluded that these engaged doctors were, on average, 26% more productive than their less engaged counterparts and their level of engagement was highly influenced by the leadership within hospitals.
Not only is this list of characteristics broadly applicable, it's also a nice reminder of the effect leadership can have on a team.
Great leaders don't care for their team in order to get the productivity results, they do it because it is the right thing to do, but having great productivity is certainly a nice side effect of being an engaging leader.