The volleyball story – how pressure affects motivation
It's a tie game at the high school volleyball playoff match. The home team coach has gathered his players for a timeout huddle. From the stands a parent screams:
"Come on girls you gotta want this!"
The coach turns to the parent and quietly says: "They do want this, too much actually. I am trying to calm them down here, could you help me out please?"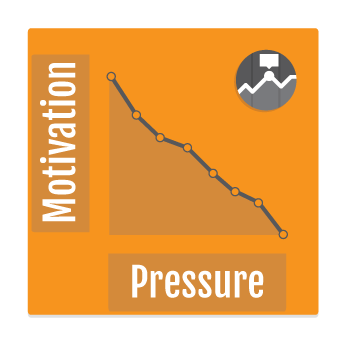 Research shows conclusively that too much pressure reduces motivation and degrades performance. Sport stars who are said to "play great under pressure" in reality, simply "degrade less under pressure."
To help people to stay motivated, make sure they know that as long as they give their best effort mistakes are okay. Our people need to know that we are not going to put unreasonable pressure on them as long as they give us their best.