What Are You Waiting For?
By Darryl Stewart, Head of the Herd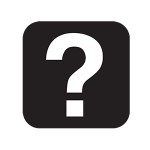 What are you waiting for?
You want to work in a great workplace. You know that you have a huge part in making that happen.
What's holding you back? The latest episode of Modern Family or the Big Bang Theory obviously needs to be watched, but what about the 3 shows that followed? They were nowhere near as good and no one will be talking about them tomorrow.
Being a great manager means spending some time thinking about the people you work with, the issues you face, and trying different ways to improve things. Try something tomorrow. No one else will.