Word from The Herd: Remembrance Day
by Jingting Ma, Sherpini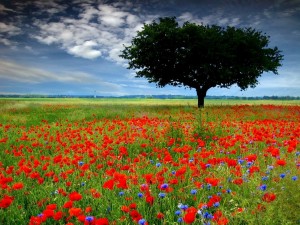 Remembrance Day honours the memory of the men and women who have sacrificed their lives in service of their country and pays tribute to those who are currently serving in areas of conflict around the world.
In Manitoba, most businesses aren't allowed to operate on Nov. 11 with the exception of the public services sector, including hospital employees, police, fire and security, child care, and hospitality workers. Also, most retail stores may open after                                                                            1:00 p.m.
Employees who work on Remembrance Day must be paid 1.5 times their regular wage for hours worked, plus 5% of their earnings in the 28 days before Remembrance Day.
Remembrance Day is not a statutory holiday; therefore, employees are not entitled to a "day in lieu of." While many businesses will choose to pay employees who do not work on Remembrance Day but would normally be scheduled, this practice is not required.
Because legislation varies by province, follow the links below to learn more about Remembrance Day Employment Standards across Canada:
Learn more about Canadian Remembrance Day legislation in: